Welcome to
Wolferton Social Club
Wolferton is a small idyllic village on the Royal Sandringham Estate. It lies on the coast, under two miles from Sandringham House and the Sandringham campsite and many places of local interest.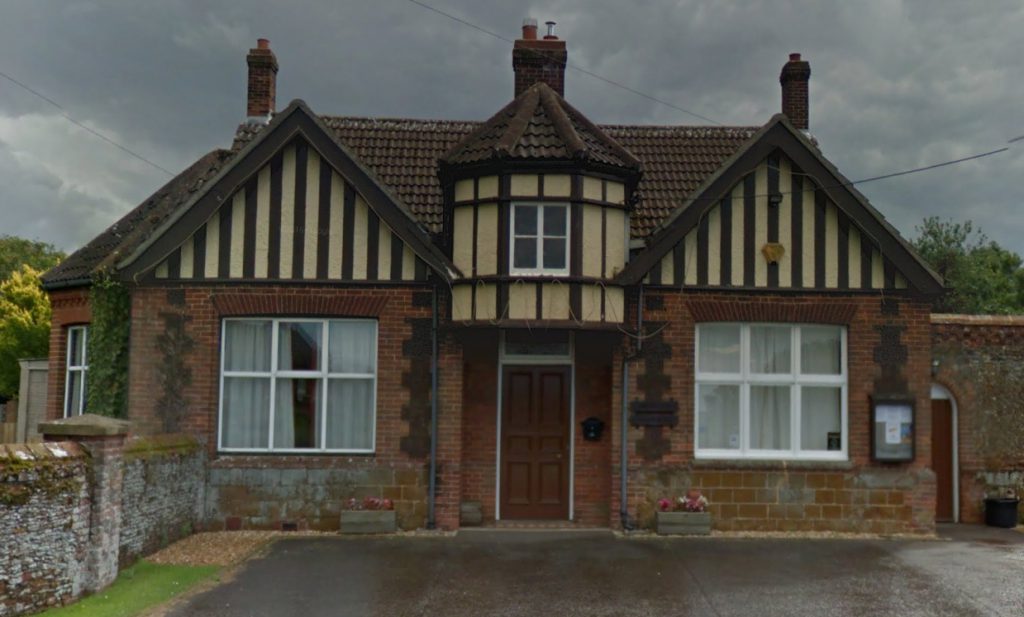 Central to the life of our village, and for the enjoyment of both Members and their guests, is the Wolferton Social Club. The Club, which now has been in existence for over 100 years, offers a friendly and convivial environment for group meetings, celebratory occasions (birthdays, parties, wedding receptions etc.) and also is the perfect spot for a cosy fireside chat and drink with friends . . .
As from the 19th July in line with government guidelines, bar service will resume, however, we would ask, in consideration to others, would you please wear masks until seated.
Our hours of opening for the foreseeable future will be:
Thank you for your consideration during these difficult times
Wolferton Social Club Committee – 14th May 2021
Many call in for a pint or coffee after a summer evening's stroll around the village or a more strenuous hike on the nearby nature reserve. We are pleased to be allied with a number of clubs who hold frequent meetings in the Club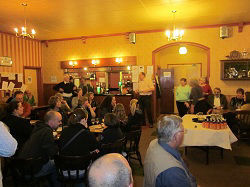 We welcome applications for membership – please pick up a form from the Club. You don't have to be a resident of the village to join and we have members who live many miles away but who regularly visit West Norfolk on holiday or live in the local area. Membership currently costs £5 per annum or £3 for concessions. See our contacts section for details on how to contact and find us.
Folk Club at Wolferton Social Club
The Wolf Folk Club meets on alternate Thursdays (see calendar) at Wolferton Social Club. The club embraces all kinds of performance ranging from traditional folk songs performed in an authentic way through to amusing monologues or self-penned poems. Most meetings are a "singaround" format. Each performer gets their turn to do their bit to entertain the audience and fellow performers and we go round the room until everyone has performed. Not everyone is a performer. Many are content to just sit back and enjoy the music.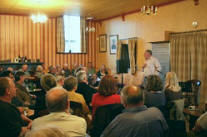 From time to time the club features some professional guest performers who may be touring the UK. Folk Club evenings start at 8.00pm. The evening is divided into two halves with a beer break in between. This gives everyone a good space to have a chinwag with their friends. 
During the beer break there is a raffle. The proceeds from the raffle fund the running of the club and go towards the costs of booking guest performers.
The Wolf Folk Club is supported and enjoyed by people of a wide range of musical abilities ranging from beginners and the nervous through to thorough professionals. Everyone is valuable and treated as an equal. The atmosphere is relaxed, warm, welcoming and supportive. The club attracts people of all ages and is used by people with disabilities of one form or another.
A note for performers. We are an "acoustic" or "unplugged" club which means that under normal circumstances no amplification is used or permitted. Long experience has shown that amplifying the sound discourages listening and encourages talking to the detriment of the music making.
For further information on The Wolf Folk Club please contact Roger Young on 01485 600948 or email at youngroger235@gmail.com
Darts and Dominoes at Wolferton Social Club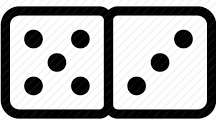 The dominoes team play in the King George V league on Thursday evenings (see calendar for home matches). They also hold charity matches and in-house tournaments to which all are welcome.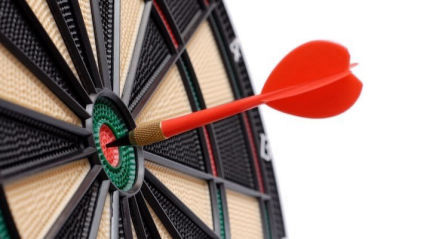 The darts team play in the King George V league on Thursday evenings (see calendar for home matches). They also hold charity matches and in house tournaments to which all are welcome.
Cribbage at Wolferton Social Club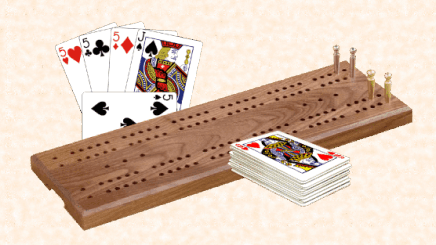 Crib is played on Thursday evenings from September – April. The team play in the Ingoldisthorpe League
Bowls at Wolferton Social Club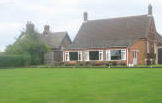 Wolferton Bowls Club is part of the Wolferton Social Club, situated in lovely surroundings. The Social Club has a pleasant lounge overlooking the green. 
We have use of the Social Club facilities, bar, toilets etc. We are a small friendly club, and as such, are always looking to welcome new bowlers, experienced or beginners. We are able to provide coaching for beginners. If interested please contact D Chenery 01553 672972. The season is April to September and we play in 3 leagues, North West Norfolk League (Mondays and Thursdays),Bowls at Wolferton Social Club Brewery League (Wednesdays) and the Albert Victor League (Fridays). One Sunday a month we have club competitions. This is a friendly day where everyone joins in; included is a buffet and prize draw.
Bingo at Wolferton Social Club

Our popular cash bingos are held on a Sunday evening once a month (see calendar for dates). Start time 8 o'clock
 Prize Bingos are held on the third Tuesday of each month. There are a good selection of prizes and a raffle. Proceeds from this bingo are shared between the club, church and other charities. Start time 7.30